Would you like a part-time job that you decide where you go, the hours you work, and the industry you work in? Of course you would.
According to Job Monkey,
"Statistics have shown that as much as 90% of customers who are unhappy will not say anything directly to the service but default immediately to competition. Repeat business is perhaps one of the most important aspects to a thriving company and therefore mystery shopping helps to examine this."

"Additionally after price the greatest factor between competitors is customer service. Mystery shopping helps monitor that service. Statistically speaking 69% of customers will leave a business due to poor customer service. Therefore, customer service is an incredibly important factor for businesses to measure."
Personally I have been a mystery shopper for over 30 years, and earn over $4000+ annually plus food, and gifts. Even though my shop selection has changed over time, mystery shopping is an industry that spans time, gender, and generations.
Today I will expose essential items you will need as a new or existing shopper. These items will save you time and make you money in doing so.
Initially all shoppers require a quality (6 MP or greater) device be it a camera, smart phone, or tablet.
Next you should decide the type of mystery shops your focus will be upon…strictly money-making, free gifts, free meals, etc.
Keeping in mind even "free" items you may have to wait 30 to 60 days to be reimbursed (via direct deposit or Paypal). Many shops require you to write narratives, which I like, but many shoppers do not…so you must decide if this is part of what you enjoy. Also if you can create a route with your shops, it will save travel time and effort.
Mystery Shopping Essentials
Designated Email, Different from Personal Email (Keep it Professionally Named)
Password Manager
Office Program
Online Master File
Offline Filing System
Picture Editing Program & Labeling System
Virtual Office with Vital Links
Let's begin our journey with the basic email account. With the advent of alias email accounts (up to 10 per account),mystery shoppers should never use their personal account as their mystery shopping account. I have mine filtered into a separate folder within my personal email account under the alias. Potentially companies sell email accounts and scammers send items that are best deleted if you know who they are coming to and for what reason. This will encourage quick replies to scheduler questions as well.
Next, in today's online world a password manager is vital. Any given year I may deal with 20 to 30 companies, and each require you to establish accounts with them. The best in the industry, Last Pass is free to use.
When online mystery shopping began there was only one office program, Microsoft Office. Now, programs such as Libre Office and WPS Office are comparable or better and free of cost. I utilize WPS because I can work on several documents on the same page. Simple spelling or punctuation errors will get reports rejected or sent back.
Any mystery shopper will tell you doing the same shop at different locations will garner you more money in a shorter period of time. You learn how to do the shop once (with possible variables) and can use your own notes as a reference for multiple shops. This is why I keep a Mystery Master File online. Companies like Box, Media Fire, and others will house your files, pictures, receipts and allow reference anywhere you have internet access.
Keeping names of employees, management or companies you have mystery shopped will save you the embarrassment of being discovered as a shopper, and help you decide if you want to take a potential job in the future.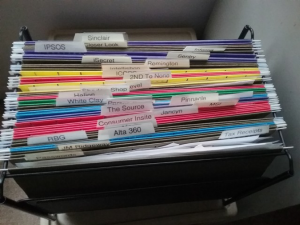 You can keep a list online or in your offline files, which you need for taxes and accounting purposes. Most companies will pay on a regular basis, but it is nice to know if they are paying you the right amount in a timely fashion.
We have touched on the need for quality photos and a place to put them, but what about sizing and labeling them? After searching and apply programs to thousands of photos, I have found FastStone Photo Resizer ideal for this purpose as a free program. Most computer systems will aid basic cropping and flipping photos, but many companies want specific sizes or labels for their end clients. FastStone is easy to use and takes up little space on your computer.
Finally I would like to mention the need for a homepage such as, Start Page, My Fav.es, and Homepage with your mystery shop links that are easy to update. Personally I use Protopage because I can customize my homepage. It can have a separate tab for Work, Home, and the search bar can include Dictionary, Thesaurus, and Google Maps, which is helpful when finding shop locations.
---
James Edward Montgomery is a professional mystery shopper and company brand ambassador. With over 30 years experience in both fields he writes from practical experience and hails from the SW Virginia area.