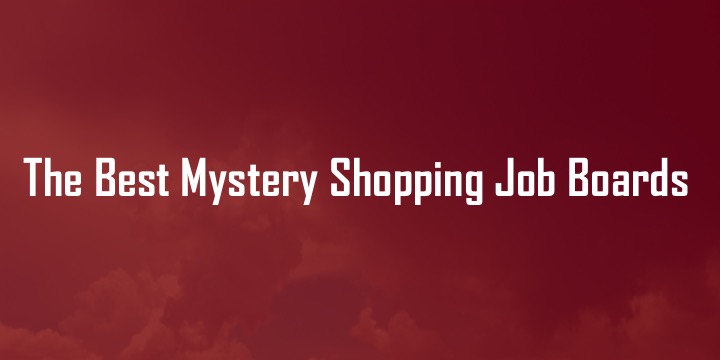 One of the easiest ways to find companies that have mystery shopping assignments in your area is to search the largest mystery shopping job boards. The following is a list of job boards that every shopper should be aware of.
To make the best use of these job boards, don't think if them just in terms of finding assignments. They may often list assignments that you don't want, pay too little, or are already taken. The big benefit is that you'll be able to easily find out which companies have assignments in your area. Even if the assignments listed on the job board aren't quite right for you, it is still worth it to sign up with the companies that you find. That way, instead of registering for companies that might have assignments in your area, you'll already know that the MSC does indeed have work available for you.
1. JobSlinger — This is the job board provided by SurfMerchants, creators of the Sassie mystery shopping platform. Companies that use the Sassie platform are able to easily list their jobs here. This is one of the biggest and the best job boards out there, and it is also completely free.
2. The MSPA Job Board. This is the job board provided by the Mystery Shopping Providers Association, the trade organization for mystery shopping companies. They provide comprehensive search options. All of the listings are provided by MSPA members, adding a level of trust to the service.
3. MS Job Board. This is the job board provided by Shopmetrics. Similar to Jobslinger, companies that use the Shopmetrics platform are able to easily list their jobs on this job board.
4. Shadow Shopper.  Another well established job board. They have a less than stellar reputation, because they charge mystery shoppers for full access to their service. While we don't recommend paying them for their services, they do have some free options available, and many shoppers have had positive experiences with them.
These are four of the largest job boards out there for mystery shoppers. If you want to find companies and assignments very quickly, these are a great place to start.